Water Damage Restoration Service Weston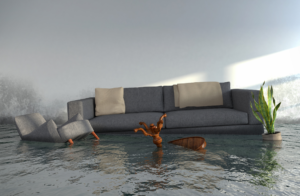 If you are looking for a white collared city in Florida, Weston can definitely be one of your top picks. With a majority of its workforce made of managers, office workers and professionals, it is no wonder that home prices and real estate in the area consistently rank as one of the most expensive in the United States. Aside from common residential water damage concerns, hurricanes also largely affect the state, adding more costs spent on repairs and restoration. It is during this time that looking for the best team on water damage restoration in Weston seems to be a daunting task. Luckily, Powerco Restoration has a proven process to help you get the most out of every penny you'll spend. 
Water Damage and Their Hidden Costs
It might be tempting to ignore a leaking faucet at first in belief that it is just as it is-a leaking faucet. After all, it is easy to throw in a towel or a roll of tissue paper and have the water disappear in a few minutes or so. Although many know that a leaking water can increase monthly utility bills, the usual assumption is it is the end of those costs. It's just a "clean" leak. No additional problems should occur.
In reality though, a leaking or standing water can have other costs invisible to the naked eye and that go beyond the present situation. Here is a list of water damages from a simple leak that you should watch out for.
Mold Growth
Moisture forms when leaking or standing water is not attended properly. This attracts the growth of mold. Aside from its ugly, dark or sometimes, greenish appearance, molds feed off its source such as dry wood or flooring. In due time, these parts of your properties will be destroyed and would need to be replaced too. Aside from the effects of molds on your properties, they can also cause health problems and compromise air quality.
Unplanned Property Restoration Efforts
Aside from repairing or completely changing parts of your house, water damage can also push you to do other restoration efforts such as repainting. Aside from mildew and mold, prolonged water exposure can also result in discoloration whether it is for walls, appliances and other personal belongings.
When standing water from a leaking hose or pipe is left untouched for a long time, it can also reduce the quality of asphalt and paved surfaces. Sometimes, it can also lead to concrete slab foundation problems and failures. This would mean unplanned costs for repaving and patching of the surfaces.
Potential Liability
Do you know that the majority of slips, trips and falls are results from wet floors and pavements? Whether it is leaking water from a broken pipe or standing water brought by a hurricane, accidents are considered to be possible losses from unwanted water entering our properties. 
To help you handle water damage inside your Weston properties, call (786) 909-5333 or use our contact form here. We are always ready to help you not only in mitigating water damages, but their accompanying costs too.
Powerco Restoration and How They Will Help in Your Water Damage Costs
Here at Powerco Restoration, you are assured that you only work with the best team in water damage restoration in Weston, Florida. Through our rigorously trained staff and personnel, you can only expect top notch efforts all throughout the restoration process. From making expert evaluations of damage, packing out and storing your personal effects and belongings, cleaning up and finally restoring your properties to their tip top shapes, we guarantee our absolute commitment to client satisfaction.
We are the leading authority in the Weston area when dealing with water damage restoration resulting from 
Broken or burst pipes
Hurricanes
Leaking roof
Rainstorms or hailstorms
Plumbing leaks
Sewage back-ups
Foundation leaks
Broken sinks or clogged toilets
To know of our most updated quotation and latest packages, please call (786) 909-5333 or use our contact form here today. Our agents will surely be happy to serve you.