Mold Remediation Service Aventura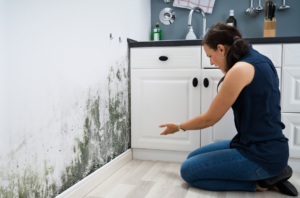 Do you believe your property has mold growth? If you see strange black or white substances growing on your furniture, walls, or ceilings, it could be a clear sign of uncontrollable mold growth. The mold substance will emit a strange smell, which is not safe to inhale. Those are mold spores and they have the ability to make you sick and develop a respiratory illness.
Do not wait for that to happen. Call an Aventura mold remediation service right after you discover the mold growth. Then you can prevent the mold problem from developing into something much bigger that affects the health of your home and the people who live there.
Here are some of the personal symptoms you might develop from mold spores:
Sneezing
Itchiness
Dry eyes
Breathing difficulties
Allergic reactions
Long-term respiratory illnesses
Powerco Restoration is one of the leading mold remediation service providers in Aventura. If you need mold removed from your property and prevented from coming back again, then you'll want to make an appointment with our professional remediators. You can reach us at (786) 909-5333 to make an appointment.
The Common Causes of Mold
Mold requires water and dead organic matter to survive. Most of us fill our homes and businesses with organic matter without even realizing it. Our carpets, wooden cabinets, drywall, ceilings, and furniture all contain organic matter. The only reason that mold doesn't form on them frequently is due to the lack of moisture.
However, if moisture or water were to ever accumulate inside your home or building, then it would attract mold to virtually everything. You'd see a strange black or white substance spreading fast on your walls, furniture, ceiling and flooring. If you don't eliminate the mold and moisture problem, you cannot get rid of the mold problem. I tis just that simple.
Best Mold Remediation Service in Aventura
Powerco Restoration offers the best mold remediation service in Miami and surround areas. We have a long track record of helping clients remove mold from their properties and restoring the health and safety of their interior environments for everyone who lives in them.
We offer both residential and commercial mold remediation services. Since mold does not stick to just one type of property, it has the capability of growing in any property with moisture and organic matter present.
Business owners have a bigger responsibility to remove mold from their commercial properties because they must keep their customers and employees safe. That is all the more reason why you should not waste a second to get your mold growth problem under control. 
Here are the actions we will take to remove and remediate your mold growth situation in Aventura:
Perform a complete evaluation of the interior and exterior of your property. Our mold remediation specialist will examine the severity of the mold spread and the locations where it exists. The cause of the mold will also be determined.
Remove contaminated materials and items from the property.
Filter the air to remove airborne spores by using advanced air filtration technology.
Extract water from the flooring with a sophisticated water extractor machine.
Dehumidify the rooms in the property.
Disinfect all the surfaces in the property.
Restore the ceilings, drywalls, floors, and other surfaces.
As you can see, we go through a comprehensive process to eliminate mold. No matter how much mold is in your property, we have the tools and experience to remove it quickly.
Contact Us Today
Powerco Restoration is available 24/7 at (786) 909-5333. We serve all the residents and property owners of Aventura and the rest of South Florida. Let us be the one to solve your mold growth problem before it escalates into something much more severe.