Water Damage Restoration Company in Miami
Powerco Restoration
125 NW 62nd St, Miami, FL 33150
Latitude: 25.832800
Longitude: -80.198540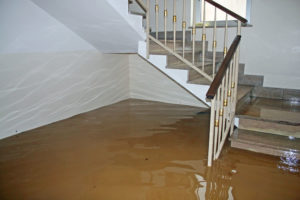 The expert team at Powerco Restoration has had extensive experience with commercial and residential water damage throughout the years. Using state-of-the-art technology and sophisticated water damage repair techniques, we've restored entire households and businesses to complete functionality. We specialize in dealing with any type of water damage, starting from the source and wrapping up with a complete elimination of the damage in your home.
Regardless of the source of the water damage in your home, we're confident that we can help restore your home to a perfect state. We'll take care of the humidity, the flooded floor, and the wet ceilings as well. Our technicians will respond immediately and provide efficient assistance when and where you need it the most!
We'll also dry the premises out, clean up the mess, then proceed to the repairing process. Your insurance company can cover the cost of all of these services, so make sure you document everything we do!
Our team is available 24/7/365 to anyone in the state of Florida! Contact us at (786) 909-5333 for specialized assistance with flood damage restoration. We'll be there in no time.
What causes water damage?
Water damage or flood damage is common, and the causes vary widely. Powerco Restoration can send a team of water damage experts to accurately identify the source of the water damage and deal with it efficiently.
In our experience, water damage most often stems from:
Broken or burst pipes
Hurricanes
Leaking roof
Rainstorms or hailstorms
Plumbing leaks
Sewage back-ups
Foundation leaks
Broken sinks or clogged toilets
Remember, this isn't an exhaustive list. There are various other reasons why water might damage your Florida home. For instance, you might discover water damage after a preliminary mold investigation. After all, mold can only spread and grow in humid and moist environments. Something must be leaking somewhere for mold to grow, right?
Because there are so many potential causes of water damage, it's hard to predict when something terrible might happen to your home. Water from last night's rainstorm could have seeped through your roof all the way to your ceiling. You won't notice this right away, but we will. If water damages a ceiling, discoloration or smell are dead giveaways. Your ceiling or walls might smell a bit musty, or you might notice brownish water lines going down the walls. These watermarks are signs that you have a more extensive water damage problem.
Leading flood clean-up services
Our water damage restoration company is fully equipped to deal with a flooded house or extensive water damage in walls and ceilings. The first thing we'll do is perform a thorough damage inspection to assess the extent and severity of the damage. After we stop the leaking and prevent more harm from occurring, we'll initiate the restoration procedures by removing the water with wet vacuums, sponges, and pumps.
During this process, we'll temporarily remove and dry all the wet or damp materials in a room, like carpets and furniture. Then, we'll dehumidify and dry out the room using:
Axial fans
Special blowers
Turbo dryer fans
Refrigerant dehumidifiers
Large desiccants
Powerful evaporators
These unique tools allow us to evaporate the remaining water efficiently and remove excess moisture from walls and ceilings. This way, we prevent mold from growing in the hidden spaces of your house. Mold is a dangerous problem, because it can directly impact your health – and not in a good way. The older the mold, the greater the health risk.
Our water damage clean-up procedures are exhaustive and enable us to successfully restore your house to its former glory. No water damage, and no subsequent mold problems – we guarantee these outcomes if you hire us!